Lighting, Grip and Electric
Lighting to handle most small to medium sized productions. HMI and LED. Single person  to several sized interviews, live shots, re-enactements, typical corporate productions, small commercials.
Larger grip packages from 1 ton trailer to 5 ton truck available.
List is subject to frequent update so if you don't see it please ask, we probably have it or have easy access to add it on.
1 575W Fresnel FF Dim
1 400 HMI FF Dim
HMI's only loaded on request.
Flicker Free Electronic Ballasts
Some have dimmers
FX
1200W Haze / Smoke Machine
With automatic timer for consistent level of atmosphere, it can run at full output continuously. 
DMX • ArtNet • Lumen Radio
ENTTEC USB DMX Pro
5 Pin Cabling
Isadora Show Control
Mitti Multi Screen Playback
Aputure
1 600D Pro
1 600X Pro
2 300D Mk2
1 300X Mk2
1 120D Mk2
2 60D
2 NOVA P300C RGBWW 300w Panel
2+ MC's RGBWW mini LED
Tubes
2 SGC P120 4′ RGBWW tubes, internal battery or external  power
Lights have remote control app for color, output and effects. Also Supports DMX

Paradime
Focused Lens Panels
3 P48 150W 4300K
2 P24 75W   4300K
Battery or 12V powerable
1X3 Bicolor
Assorted 1X1  Panel Lights
Assorted small lights
Some LED's have battery powering options
Ford Transit T250 MR Turbo Ecoboost
Camera, sound, grip and electric.
Medium Roof is stand up height inside.
All gear carted, loading ramp.
1000w full sine wave inverter will power 2 300D's or 1 400w HMI
2.2KW Inverter Battery
12V XLR4's
Rear fold down desk
Side and rear external production lights
Ready for multiple production roles.
Mobile Power
120V 2200w Portable Battery Bank
Multiple 120V outlets, USB A and C
Cellphone inductive charging
Fully mobile for field use, can power larger lights for hours when required.

120V 1000w Full sine wave inverter on truck
2 8×8 Frames 
Full Silk, 1/2 China silk, Solid, B&W griff
double net
1 6X4 Frame, full silk
1 36X36 Silk, 2 Floppies
2 24X36 Floppy
2 24X36 Silk
2 18X24 Solid
2 18X24 Silk
2 18X24 cookie
2 18X24 double net
1 18X24 single net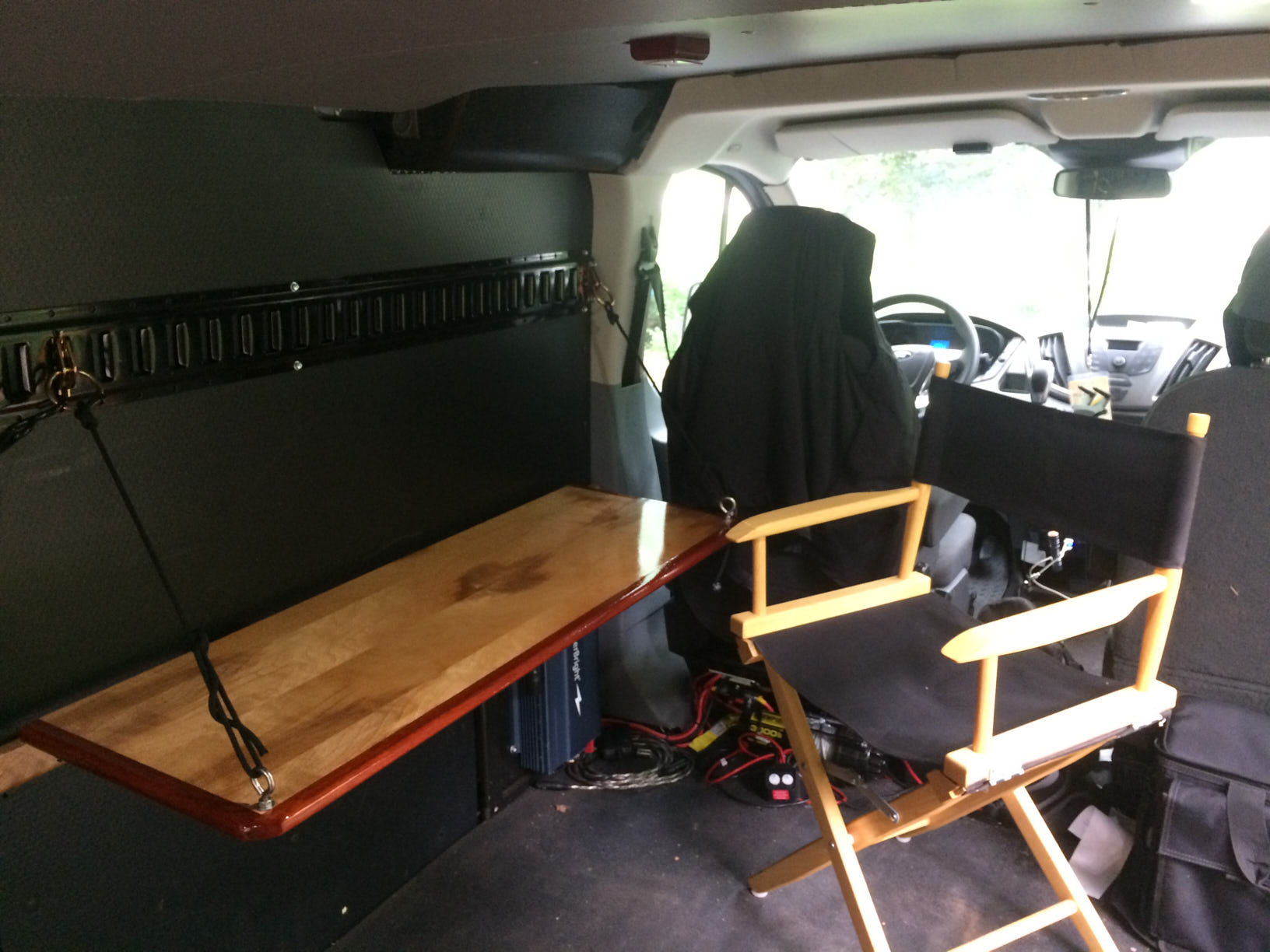 6+ Heavy Cast Maffers
2 Lollipops 4″
4+ Grip heads
5+ Cardelli's
1 Alligator
2 1X1 frame->5/8 Stud
6 1X1 Frame ears
assorted 5/8 rod
1 Jr->Baby adapter
3+ baby plates
18+ 4″ Spring clips
Speed Rail 1.25″ Round
1 ea    4′, 6′, 10′
2 100′ 10ga
2 75′ 10ga
2+ 50′ 12ga
4+ 25′
2+ shorties
6+ cube taps
2+ power strips