Today productions are shutdown due to COVID 19 safety concerns. This will change and it's not too early to think about how to do production  like basic interviews or live streams or simplified branded content . This may apply to limited video productions going on right now, which may be justified on an essential business need. It will most certainly apply to most productions once things ease up and social distancing still must be practiced for the foreseeable future.
Many of us have moved to work from home and spend most of their days on Zoom or Skype. For internal company communication that is certainly good enough, and we all get to enjoy looking into each other's living spaces and getting to know kids and pets. When companies need to communicate with the public or investors good looking and sounding content matters. This includes organizations directly engaged in crisis response that need PR content for funding, donations and other support where a webcam just isn't going to be good enough anymore. Note how even TV shows that started on unlit setups using webcams brought in real lighting, some basic sound gear and even a good camera for streaming from their talent's homes. No one will deal with bad sound, or images with bright windows and dark talent faces.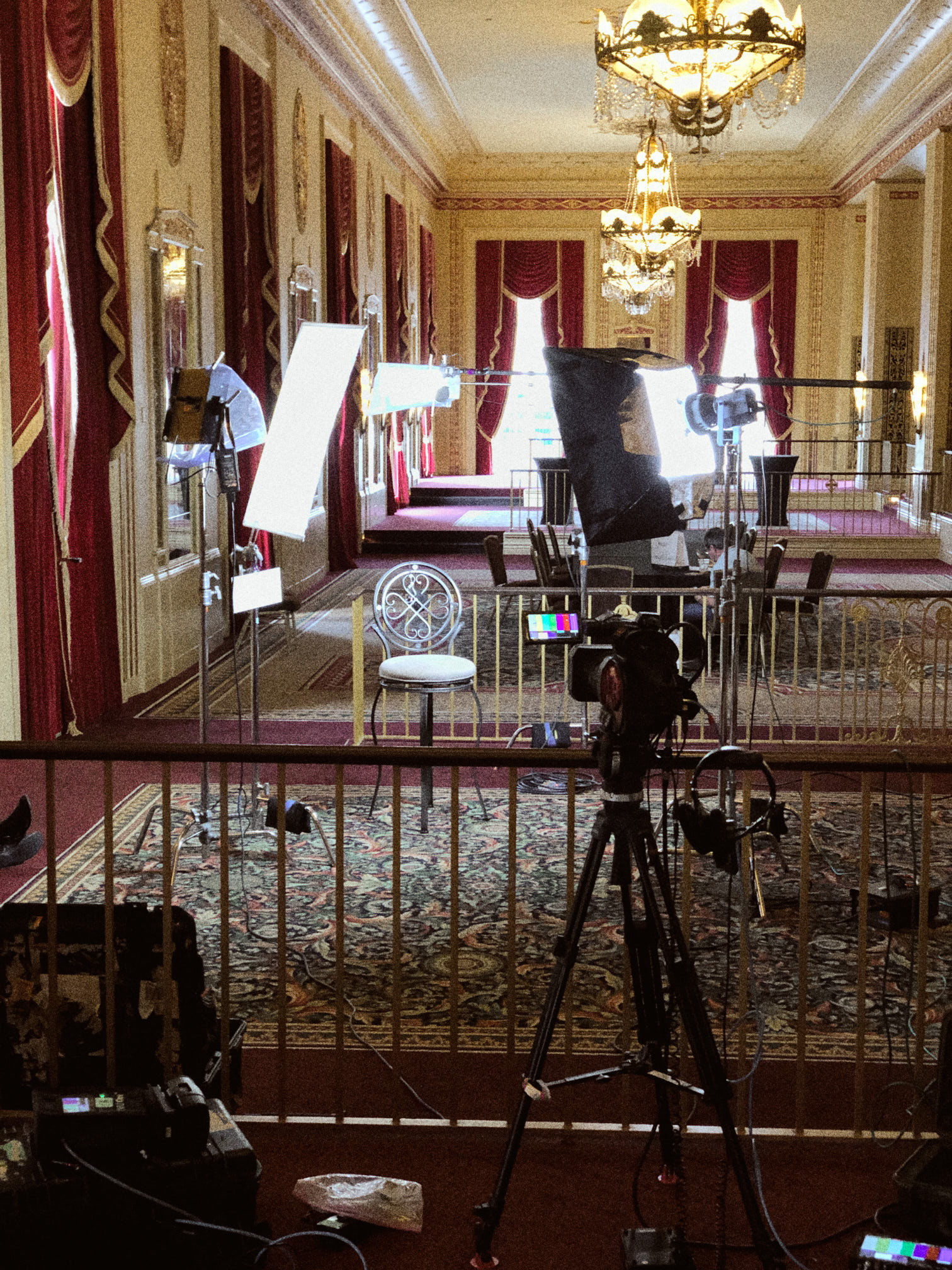 How can good looking quality production be done responsibly and follow guidelines?
A number of unions in the US and EU, as well as the larger production companies in Hollywood have been drafting documents outlining in detail what safe production should looke like. They all basically agree on the following key points as reasonable practices to keep everyone as reasonably safe as possible. It does mean that the speed and pace of production will be slower in order to stay safe. Please ask us directly about how this may affect the production you are planing. For example, will a preflight and load in day be appropriate ?
Since this is a topic thats changing daily right now it is subject to some revisions as things settle in and we all slowly try to get back to work safely and figuring it all out.
GUIDLINES FOR SAFE PRODUCTION
Smaller crews. Minimize the number of people at the location. Know what the local rules are if any. In many places, the limit may be 10 people, some places it may be even fewer. The fewer people in the location the better. It can be possible to do many simple productions with less than 6 including talent and crew.
Crew members must wear appropriate PPE at all times while on location. This includes walking from their car to location. 
All crew members should be checked for symptoms before arrival, which may include a temperature screen. Anyone with a cough or temperature should not be allowed on set. On a larger multi day production this might mean having a crew screening person with proper background such as nurse to handle the job. Consider keeping a screening log for everyone to see on a whiteboard.
Limit the people on location. One producer, one client person. Really work on maintaining distancing that they must be at least 6 feet from each other. 
Everyone should enter the location via the shortest possible path and avoid touching surfaces. Have people call ahead when they arrive and have doors propped open by a crew member for arrival or departure.
Talent should be placed at chairs/tables that have been sanitized before their arrival. That area should be the only place talent is throughout the production if possible. Crew members should try to maintain a distance of 6 feet of talent and be wearing PPE. Provide hand sanitizer at the talent's position.
If possible, use all boom mic audio – it generally sounds better anyway. If a wireless lav must be used, the lav should be sanitized and left at the talent seating position before their arrival. The talent may apply the lav themselves but this may limit the ability to hide lav mic wires. If the talent refuses to mic themselves, really needs help due to outfit, or rigs the mic rather badly, then the sound mixer should approach with PPE and do what needs to be done. Keeping wireless transmitters in plastic bags is preferable when on talent. Mics and transmitters should be left on talent for duration of time they are on location to avoid unneeded contact.
Provide the crew with hand sanitizer and means of cleaning the equipment, especially equipment that has come in from off-site. Note that some cleaning chemicals may interact with rubber in cables or plastics to be careful to use the appropriate sanitizer for the surfaces being cleaned.
 Maintain crew roles more strictly. While it's some what expected to help each other out on a small non-union production, if most equipment is only touched by a single person there are fewer contamination vectors. This will mean managing crew positions better.
Hair and makeup. This is a big topic but if you are bringing in a HMA for your talent a few things to consider. PPE which includes face SHEILD for the HMA person is a given. Buying makeup and applicators specifically for your talent and for use on them is now a requirement. On a multiday shoot bag each talents makeup together into a specific kit for each person. This will require some budgeting as makeup is now a 100% expendable item and the good stuff HMA's prefer isn't cheap. Maybe some talent will start brining their own makeup kits with time.
Craft Services : Food will move to prepackaged items, even if done by C.S. into their own meal packaging. Open food will not be available. Eating will require safe distances, sanitizing eating tables, chairs. 
For a live stream it may be possible to have some cameras locked off  or on PTZ heads and only have one manned camera. A crew of three could consist of one camera operator, one sound mixer and one live stream operator yet still produce a multi-camera live stream. If setup time is tight, a utility to help run cable may also be in order. Alternatively, simply scheduling a setup day may be the better call if the live stream is a particularly early start that doesn't allow for setup.
This is indeed a changing world but we are ready to take this challenge on and get back to work making great content for our clients.